品牌名称——
Merck-millipore特约代理
品牌logo——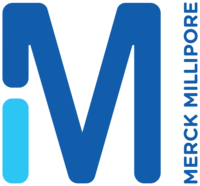 品牌介绍——
In late 2015, Merck Millipore joined forces withSigma-Aldrich.Our combined organization, which operates as MilliporeSigma in the UnitedStates and Canada, is the life science business of Merck– and a global leader in the $125 billion life science industry.
Our shared purpose is to solve the toughestproblems in life science by collaborating with the global scientific community.Together, we offer a broad portfolio of more than 300,000 products, includingmany of the most highly respected brands in the industry. Our offerings spanevery step of the biotech/biopharma production chain, creating a completeend-to-end workflow with enhanced customer service, a simplified interface anda leading e-commerce and distribution platform.
Merck's life science business operates 65manufacturing sites worldwide and employs more than 19,000 people in 66countries. This geographic reach, combined with our innovative portfolio,industry-leading capabilities, and a culture that fosters curiosity andcollaboration, uniquely positions us to anticipate and fulfill our customers'needs – and solve their toughest life science problems.
公司网址:http://www.merckmillipore.com/CN/en
Merck-millipore 正式授权安诺伦生物为其中国代理,Merck-millipore 一直以来都是行业的标杆,一直为广大科研客户提供最为优质的产品和服务,北京安诺伦生物致力于为中国科研客户带来最好的产品和服务,签约Merck-millipore 就是为了给广大科研客户带来更加完善的产品和服务,您的满意将是我们最大的荣幸。产品信息欢迎电询:4009658633,010-56256916,联系企业QQ:3198592576,3212874516
关键字:Merck-millipore 中国代理,Merck-millipore 全国代理,Merck-millipore 北京代理,Merck-millipore上海代理,Merck-millipore 广东代理,Merck-millipore 江苏代理,Merck-millipore湖北代理,Merck-millipore 天津代理,Merck-millipore 黑龙江代理,Merck-millipore 内蒙古代理,Merck-millipore 吉林代理,Merck-millipore 福建代理,Merck-millipore 江苏代理,Merck-millipore 浙江代理,Merck-millipore 四川代理,Merck-millipore 湖南代理,Merck-millipore 云南代理

| | | |
| --- | --- | --- |
| merck-millipore | MABF210 | Anti-MSP,clone EPR6207,Rabbit Monoclonal |
| merck-millipore | MABF213 | Anti- STING, clone 41 |
| merck-millipore | MABF215 | Anti-NOD1/CARD4, clone 021 |
| merck-millipore | MABF216 | Anti-Microsialin/CD68, clone 9 |
| merck-millipore | MABF22 | Anti-IL-1 Beta (C-terminus),clone EP408Y |
| merck-millipore | MABF220 | Anti-mA20/Tnfaip3, clone 37 |
| merck-millipore | MABF222 | Anti-IKKa (p45), clone 881H3 |
| merck-millipore | MABF223 | Anti-TMEM173/STING, clone 1B1.1 |
| merck-millipore | MABF225 | Anti-TIM-1, clone RMT1-10, Azide Free |
| merck-millipore | MABF227 | Anti-Interferon Lamda 4, clone 4G1 |
| merck-millipore | MABF23 | Anti-Indian Hedgehog (IHH) (N-terminus), |
| merck-millipore | MABF230 | Anti-TIM-3, clone RMT3-23, Azide Free |
| merck-millipore | MABF231 | Anti-IL1RL1, clone RMST-2, Azide Free |
| merck-millipore | MABF233 | Anti-HLA-C, clone DT9 |
| merck-millipore | MABF235 | Anti-AIRE, clone Mab155 |
| merck-millipore | MABF238 | Anti-CD38, clone 2H3-2 |
| merck-millipore | MABF24 | Anti-phosphoZAP-70(Tyr492),clone EP2291Y |
| merck-millipore | MABF240 | Anti-hGITR, clone 108-17 |
| merck-millipore | MABF241 | Anti-PLGF, clone 216-17 |
| merck-millipore | MABF242 | Anti-LST1, clone 7E2 |
| merck-millipore | MABF243 | Anti-Par-2, clone SAM11 |
| merck-millipore | MABF244 | Anti-PAR-1, clone ATAP2 |
| merck-millipore | MABF248 | Anti-SLFN11, clone 4G9 |
| merck-millipore | MABF249 | Anti-Tapasin, clone 7F6 |
| merck-millipore | MABF250 | Anti-CD20, clone 2H7 |
| merck-millipore | MABF260 | Anti-NLRC5, clone 3H8 |
| merck-millipore | MABF261 | Anti-PD-1, clone 16A2.1 |
| merck-millipore | MABF264 | AntiAIP1/WD RepeatContainingProtein1Clon |
| merck-millipore | MABF265 | Anti-Caspase-4, clone 17D9 |
| merck-millipore | MABF267 | Anti-Cochlin/COCH, clone 9A10D2 |
| merck-millipore | MABF268 | Anti-IRF3, clone SL-12 |
| merck-millipore | MABF269 | Anti-BTLA/cd272, clone FLO67B |
| merck-millipore | MABF270 | Anti-STING, clone S17G2C4B7 |
| merck-millipore | MABF271 | Anti-FPR1/2, clone NFPR1 |
| merck-millipore | MABF272 | Anti-TREM-1, clone 2(1a2) |
| merck-millipore | MABF275 | Anti-MRP8/ABCC11, clone 2 |
| merck-millipore | MABF276 | Anti-S100A9/MRP14, clone 17 |
| merck-millipore | MABF28 | Anti-PAR-3, clone 8E8 |
| merck-millipore | MABF284 | Anti-RIG1, clone 42 |
| merck-millipore | MABF285 | Anti-Prothrombin, clone 29J3-62.2.2 |
| merck-millipore | MABF287 | Anti-FPR1, C-Term Dephospho, clone NFPRb |
| merck-millipore | MABF288 | Anti-Roquin-1/2, clone 3F12 |
| merck-millipore | MABF29 | Anti-IL-16, clone 14.1 |
| merck-millipore | MABF290 | Anti-S100A9, clone 2A5 (Azide Free) |
| merck-millipore | MABF291 | Anti-S100A8/S100A9, clone 5.5 |
| merck-millipore | MABF293 | Anti-CD46, clone 8A9.1 |
| merck-millipore | MABF294 | Anti-LAG3, clone 8C7.1 |
| merck-millipore | MABF296 | Anti- S100A8, clone 1F8 (Azide Free) |
| merck-millipore | MABF297 | Anti-RIG-I, clone 1C3 |
| merck-millipore | MABF29NA-K | Anti-IL-16, clone 14.1, Custom |
| merck-millipore | MABF301 | Anti-Interleukin-7/IL-7, clone 7B1.1 |
| merck-millipore | MABF31 | Anti-Alpha Defensin-5 (HD5), clone 8C8 |
| merck-millipore | MABF311 | Anti-CD19 (mouse), PE, clone 6D5 |
| merck-millipore | MABF312 | Anti-CD19 (mouse), PE/Cy5, clone 6D5 |
| merck-millipore | MABF313 | Anti-CD3 (mouse), PE, clone 17A2 |
| merck-millipore | MABF315 | Anti-CD3 (human), APC, clone HIT3a |
| merck-millipore | MABF316 | Anti-CD3ε (mouse), APC, clone 145-2C11 |
| merck-millipore | MABF317 | Anti-CD3ε (mouse), PE, clone 145-2C11 |
| merck-millipore | MABF318 | Anti-CD3ε (mouse) PE/Cy5, clone 145-2C11 |
| merck-millipore | MABF319 | Anti-CD45 (mouse), APC, clone 30-F11 |
| merck-millipore | MABF320 | Anti-CD45 (mouse), FITC, clone 30-F11 |
| merck-millipore | MABF321 | Anti-CD45 (mouse),PE, clone 30-F11 |
| merck-millipore | MABF322 | Anti-CD45 (mouse),PE/CY5, clone 30-F11 |
| merck-millipore | MABF323 | Anti-CD45(human)AlexaFluor®488,CloneHI30 |
| merck-millipore | MABF324 | AntiCD8a(mouse)AlexaFluor®647Clone53-6.7 |
| merck-millipore | MABF325 | Anti-CD8a (mouse), PE/Cy5, clone 53-6.7 |
| merck-millipore | MABF327 | Anti-CD8a (human), PE, clone HIT8a |
| merck-millipore | MABF328 | Anti-IL-10 (human), PE, clone JES3-19F1 |
| merck-millipore | MABF33 | Anti-MHC class II (I-A/I-E) clone M5/114 |
| merck-millipore | MABF330 | Anti-IL-17A (human), FITC, clone BL168 |
| merck-millipore | MABF331 | Anti-IL-17A (human), PE, clone BL168 |
| merck-millipore | MABF334 | Anti-IL-2 (human), FITC, clone MQ1-17H12 |
| merck-millipore | MABF335 | Anti-IL-2 (human), PE, clone MQ1-17H12 |
| merck-millipore | MABF336 | Anti-CD123 (human), FITC, clone 6H6 |
| merck-millipore | MABF337 | Anti-CD123 (human), PE, clone 6H6 |
| merck-millipore | MABF338 | Anti-IL-4 (human), FITC, clone MP4-25D2 |
| merck-millipore | MABF339 | Anti-IL-4 (human), PE, clone MP4-25D2 |
| merck-millipore | MABF34 | Anti-Thy-1, clone M5/49 |
| merck-millipore | MABF341 | Anti-IL-5 (human), PE, clone JES1-39D10 |
| merck-millipore | MABF342 | Anti-IL-6 (human), FITC, clone MQ2-13A5 |
| merck-millipore | MABF343 | Anti-CD126 (IL-6Rα) (human) PE clone UV4 |
| merck-millipore | MABF344 | Anti-IL-9 (human), PE, clone MH9A4 |
| merck-millipore | MABF345 | AntiLAP(TGF-β1)(mouse),APC,CloneTW7-16B4 |
| merck-millipore | MABF346 | Anti-LAP(TGF-β1)(mouse),PE,CloneTW7-16B4 |
| merck-millipore | MABF347 | AntiLAP(TGF-β1)(human),FITC,CloneTW4-2F8 |
| merck-millipore | MABF348 | Anti-LAP(TGF-β1) (human),PE,cloneTW4-2F8 |
| merck-millipore | MABF349 | Anti-CD282 (TLR2) (human) PE clone TL2.1 |
| merck-millipore | MABF350 | CD284 (TLR4) (human), PE, clone HTA125 |
| merck-millipore | MABF351 | Anti-TNF-α (human), FITC, clone MAb11 |
| merck-millipore | MABF352 | Anti-TNF-α (human), PE, clone MAb11 |
| merck-millipore | MABF353 | Anti-CD2 (mouse), FITC, clone RM2-5 |
| merck-millipore | MABF354 | Anti-CD2 (mouse), PE, clone RM2-5 |
| merck-millipore | MABF355 | Anti-CD45RO (human), APC, clone UCHL1 |
| merck-millipore | MABF356 | Anti-CD45RO (human), FITC, clone UCHL1 |
| merck-millipore | MABF357 | Anti-CD45RO (human), PE, clone UCHL1 |
| merck-millipore | MABF358 | Anti-CD45RO (human), PE/Cy5, clone UCHL1 |
| merck-millipore | MABF359 | AntiCD11b(human/mouse)PerCP-Cy5.5CloneM1 |
| merck-millipore | MABF360 | Anti-CD117 (c-kit) (mouse) APC cloneACK2 |
| merck-millipore | MABF361 | Anti-CD117 (c-kit) (mouse) PE clone ACK2 |
| merck-millipore | MABF362 | AntiCD11b(human/mouse)APC-Cy7,CloneM1/70 |
| merck-millipore | MABF363 | AntiCD11b(human/mouse),Biotin,CloneM1/70 |
| merck-millipore | MABF364 | AntiCD11b(human/mouse),PE-Cy5,CloneM1/70 |
| merck-millipore | MABF365 | AntiCD11b(human/mouse),PE-Cy7,CloneM1/70 |
| merck-millipore | MABF366 | Anti-CD11b (human/mouse) APC clone M1/70 |
| merck-millipore | MABF369 | Anti-CD11c (human), PE-Cy7, clone 3.9 |
| merck-millipore | MABF37 | Anti-CD24, clone M1/69 |
| merck-millipore | MABF370 | Anti-CD11c (human), clone 3.9 |
| merck-millipore | MABF371 | Anti-CD11c (mouse), APC, clone N418 |
| merck-millipore | MABF373 | Anti-CD11c (mouse), Biotin, clone N418 |
| merck-millipore | MABF374 | Anti-CD11c (mouse), FITC, clone N418 |
| merck-millipore | MABF375 | Anti-CD11c (mouse), PE, clone N418 |
| merck-millipore | MABF376 | Anti-CD11c (mouse), PE-Cy7, clone N418 |
| merck-millipore | MABF377 | Anti-CD11c (mouse)PerCP-Cy5.5 clone N418 |
| merck-millipore | MABF378 | Anti-CD127(IL-7Ra)(mouse),APC,CloneA7R34 |
| merck-millipore | MABF379 | AntiCD127(IL-7Ra)(mouse)BiotinCloneA7R34 |
| merck-millipore | MABF38 | Anti-FCepsilonRI beta (high affinity IgE |
| merck-millipore | MABF380 | Anti-CD127(IL-7Ra)(mouse)FITC,CloneA7R34 |
| merck-millipore | MABF381 | Anti-CD127(IL-7Ra) (mouse),PE,cloneA7R34 |
| merck-millipore | MABF382 | AntiCD127(IL-7Ra)(mouse)PE-Cy7CloneA7R34 |
| merck-millipore | MABF383 | AntiCD127(IL-7Ra)(mouse)PerCP-Cy5.5Clone |
| merck-millipore | MABF384 | Anti-CD127 (IL-7Ra) (mouse), clone A7R34 |
| merck-millipore | MABF385 | Anti-CD127(IL-7Ra)(human)APC,CloneR34-34 |
| merck-millipore | MABF385-10KL | Anti-Human CD127, IL-7Ra, 5mg |
| merck-millipore | MABF386 | Anti-CD127(IL-7Ra)(human),PE,CloneR34-34 |
| merck-millipore | MABF389 | AntiCD152(CTLA-4)(mouse)APC,CloneUC10-4F |
| merck-millipore | MABF39 | Anti-DC-STAMP, clone 1A2 |
| merck-millipore | MABF390 | AntiCD152(CTLA-4)(mouse)PE,cloneUC104F10 |
| merck-millipore | MABF395 | Anti-CD25 (human),clone BC96 |
| merck-millipore | MABF396 | Anti-CD25 (mouse), APC, clone PC61.5 |
| merck-millipore | MABF397 | Anti-CD25 (mouse), PE-Cy7, clone PC61.5 |
| merck-millipore | MABF398 | Anti-CD25(mouse),PerCP-Cy5.5,clonePC61.5 |
| merck-millipore | MABF399 | Anti-CD27 (human), APC, clone O323 |
| merck-millipore | MABF39-I | Anti-DC-STAMP, clone 1A2 |
| merck-millipore | MABF400 | Anti-CD27 (human), APC-Cy7, clone O323 |
| merck-millipore | MABF401 | Anti-CD27 (human), PE, clone O323 |
| merck-millipore | MABF402 | Anti-CD27 (human), PE-Cy7, clone O323 |
| merck-millipore | MABF403 | Anti-CD27 (human), clone O323 |
| merck-millipore | MABF404 | Anti-CD274(PD-L1)(mouse),PE,Clone10F-9G2 |
| merck-millipore | MABF405 | Anti-CD274 (PD-L1) (mouse) clone 10F-9G2 |
| merck-millipore | MABF406 | Anti-CD279 (PD-1) (mouse), PE, clone J43 |
| merck-millipore | MABF407 | Anti-CD28 (mouse), clone 37.51 |
| merck-millipore | MABF408 | Anti-CD28 (human), APC, clone CD28.2 |
| merck-millipore | MABF409 | Anti-CD28 (human), PE, clone CD28.2 |
| merck-millipore | MABF41 | Anti-Interleukin 6 (IL-6), clone 1G3 |
| merck-millipore | MABF410 | Anti-CD28 (human), PE-Cy7, clone CD28.2 |
| merck-millipore | MABF411 | Anti-CD28 (human), FITC, clone CD28.2 |
| merck-millipore | MABF412 | Anti-CD4 (mouse), FITC, clone GK1.5 |
| merck-millipore | MABF413 | AntiCD3(mouse),AlexaFluor® 647,Clone17A2 |
| merck-millipore | MABF414 | Anti-CD4 (mouse), PE-Cy7, clone GK1.5 |
| merck-millipore | MABF415 | Anti-CD4 (mouse), clone GK1.5 |
| merck-millipore | MABF416 | Anti-CD4 (human), APC, clone OKT4 |
| merck-millipore | MABF417 | Anti-CD4 (human), PE, clone OKT4 |
| merck-millipore | MABF418 | Anti-CD4 (human) PerCP-Cy5.5, clone OKT4 |
| merck-millipore | MABF419 | Anti-CD4 (human), clone OKT4 |
| merck-millipore | MABF420 | Anti-CD4 (mouse), APC-Cy7, clone RM4-5 |
| merck-millipore | MABF421 | Anti-CD4 (human), PE-Cy7, clone RPA-T4 |
| merck-millipore | MABF422 | Anti-CD4 (human), APC-Cy7, clone RPA-T4 |
| merck-millipore | MABF423 | Anti-CD44 (human/mouse), APC, clone IM7 |
| merck-millipore | MABF424 | Anti-CD44(human/mouse) APC-Cy7 clone IM7 |
| merck-millipore | MABF425 | Anti-CD44 (human/mouse) PE-Cy5 clone IM7 |
| merck-millipore | MABF426 | Anti-CD44 (human/mouse) PE-Cy7 clone IM7 |
| merck-millipore | MABF427 | AntiCD44(human/mouse)PerCP-Cy5.5CloneIM7 |
| merck-millipore | MABF428 | Anti-CD45.1 (mouse), APC, cloneA20 |
| merck-millipore | MABF429 | Anti-CD45.1 (mouse), FITC, clone A20 |
| merck-millipore | MABF430 | Anti-CD45.1 (mouse), PE, clone A20 |
| merck-millipore | MABF431 | Anti-CD45.1 (mouse)PerCP-Cy5.5 clone A20 |
| | | |
| --- | --- | --- |
| merck-millipore | MABF432 | Anti-CD45.1 (mouse), clone A20 |
| merck-millipore | MABF433 | Anti-CD45.1 (mouse), APC-Cy7, clone A20 |
| merck-millipore | MABF434 | Anti-CD45.1 (mouse), PE-Cy7, clone A20 |
| merck-millipore | MABF435 | Anti-CD45.2 (mouse), APC, clone 104 |
| merck-millipore | MABF436 | Anti-CD45.2 (mouse), APC-Cy7, clone 104 |
| merck-millipore | MABF437 | Anti-CD45.2 (mouse), FITC, clone 104 |
| merck-millipore | MABF438 | Anti-CD45.2 (mouse), PE, clone 104 |
| merck-millipore | MABF439 | Anti-CD45.2 (mouse), PE-Cy7, clone 104 |
| merck-millipore | MABF440 | Anti-CD45.2 (mouse)PerCP-Cy5.5 clone 104 |
| merck-millipore | MABF441 | Anti-CD45.2 (mouse), clone 104 |
| merck-millipore | MABF442 | AntiCD45R(B220)(human/mouse)BiotinCloneR |
| merck-millipore | MABF443 | AntiCD45R(B220)(human/mouse)PECloneRA3-6 |
| merck-millipore | MABF444 | AntiCD45R(B220)(human/mouse)PECy5CloneRA |
| merck-millipore | MABF445 | AntiCD45R(B220)(human/mouse)PECy7CloneRA |
| merck-millipore | MABF446 | AntiCD45R(B220)(human/mouse)PerCPCy5.5Cl |
| merck-millipore | MABF447 | AntiCD45R(B220)(human/mouse)FITC,CloneRA |
| merck-millipore | MABF448 | Anti-CD45RA (human), PE-Cy7, clone HI100 |
| merck-millipore | MABF449 | AntiCD45RA(human),PerCP-Cy5.5,CloneHI100 |
| merck-millipore | MABF45 | Anti-Endoglycan, clone F4B10 |
| merck-millipore | MABF450 | AntiCD62L(L-Selectin)(mouse)APC,CloneMEL |
| merck-millipore | MABF451 | AntiCD62L(L-Selectin)(mouse)PECloneMEL14 |
| merck-millipore | MABF452 | AntiCD62L(LSelectin)(mouse)PECy7CloneMEL |
| merck-millipore | MABF453 | AntiCD62L(LSelectin)(mouse)FITC,CloneMEL |
| merck-millipore | MABF455 | Anti-CD80 (B7-1) (mouse)PE clone 16-10A1 |
| merck-millipore | MABF456 | Anti-CD86 (B7-2) (mouse), APC clone GL-1 |
| merck-millipore | MABF457 | Anti-CD86 (B7-2) (mouse) FITC clone GL-1 |
| merck-millipore | MABF458 | Anti-CD86 (B7-2) (mouse), PE, clone GL-1 |
| merck-millipore | MABF459 | Anti-CD86 (B7-2) (human) PE, clone IT2.2 |
| merck-millipore | MABF460 | Anti-CD90.2 (mouse) PE-Cy7, clone 30-H12 |
| merck-millipore | MABF461 | Anti-CD90.2 (mouse), APC, clone 30-H12 |
| merck-millipore | MABF462 | Anti-Foxp3 (mouse), APC, clone 3G3 |
| merck-millipore | MABF463 | Anti-Foxp3 (mouse), FITC, clone 3G3 |
| merck-millipore | MABF464 | Anti-Foxp3 (mouse), PE, clone 3G3 |
| merck-millipore | MABF465 | Anti-KLRG1 (mouse), APC, clone 2F1 |
| merck-millipore | MABF466 | Anti-KLRG1 (mouse), PE, clone 2F1 |
| merck-millipore | MABF467 | Anti-KLRG1 (mouse), clone 2F1 |
| merck-millipore | MABF468 | Anti-KLRG1 (mouse), FITC, clone 2F1 |
| merck-millipore | MABF469 | Anti-Ly-6G (mouse), APC, clone 1A8 |
| merck-millipore | MABF470 | Anti-Ly-6G (mouse), FITC, clone 1A8 |
| merck-millipore | MABF471 | Anti-Ly-6G (mouse) PerCP-Cy5.5 clone 1A8 |
| merck-millipore | MABF472 | Anti-Ly-6G(Gr-1)(mouse),PE,clone RB6-8C5 |
| merck-millipore | MABF473 | AntiLy-6G(Gr-1)(mouse)PE-Cy7CloneRB6-8C5 |
| merck-millipore | MABF474 | Anti-Ly-6G (Gr-1) (mouse), clone RB6-8C5 |
| merck-millipore | MABF49 | Anti-Interleukin 22 (IL-22), clone 2D5 |
| merck-millipore | MABF505 | Anti-CAMK4, clone 8C5B8 |
| merck-millipore | MABF506 | Anti-CD115(c-fms) (mouse),APC,cloneAFS98 |
| merck-millipore | MABF507 | Anti-CD115(c-fms)(mouse),APC,clone AFS98 |
| merck-millipore | MABF508 | Anti-CD115(c-fms) (mouse),PE,clone AFS98 |
| merck-millipore | MABF509 | Anti-CD115(c-fms) (mouse),PE,clone AFS98 |
| merck-millipore | MABF510 | Anti-CD117 (c-Kit) (mouse)APC clone ACK2 |
| merck-millipore | MABF511 | Anti-CD117 (c-Kit) (mouse) PE clone ACK2 |
| merck-millipore | MABF512 | AntiCD11b(human/mouse)APC-Cy7,CloneM1/70 |
| merck-millipore | MABF513 | AntiCD11b(human/mouse),Biotin,CloneM1/70 |
| merck-millipore | MABF514 | Anti-CD11b(human/mouse)Biotin,CloneM1/70 |
| merck-millipore | MABF515 | Anti-CD11b(human/mouse)PE-Cy5,CloneM1/70 |
| merck-millipore | MABF516 | Anti-CD11b(human/mouse)PE-Cy7,CloneM1/70 |
| merck-millipore | MABF517 | AntiCD11b(human/mouse)PerCP-Cy5.5CloneM1 |
| merck-millipore | MABF518 | AntiCD11b(human/mouse)violetFluor??450C |
| merck-millipore | MABF519 | AntiCD11b(human/mouse)violetFluor??450C |
| merck-millipore | MABF520 | Anti-CD11b (human/mouse) APC clone M1/70 |
| merck-millipore | MABF521 | Anti-CD11c (human), APC, clone 3.9 |
| merck-millipore | MABF522 | Anti-CD11c (human), PE, clone 3.9 |
| merck-millipore | MABF523 | Anti-CD11c (human), PE-Cy7, clone 3.9 |
| merck-millipore | MABF524 | AntiCD11c(mouse)violetFluor??450CloneN4 |
| merck-millipore | MABF525 | AntiCD11c(mouse)violetFluor??450CloneN4 |
| merck-millipore | MABF526 | Anti-CD11c (mouse), APC, clone N418 |
| merck-millipore | MABF527 | Anti-CD11c (mouse), APC-Cy7, clone N418 |
| merck-millipore | MABF528 | Anti-CD11c (mouse), Biotin, clone N418 |
| merck-millipore | MABF529 | Anti-CD11c (mouse), Biotin, clone N418 |
| merck-millipore | MABF530 | Anti-CD11c (mouse), FITC, clone N418 |
| merck-millipore | MABF531 | Anti-CD11c (mouse), FITC, clone N418 |
| merck-millipore | MABF532 | Anti-CD11c (mouse), PE, clone N418 |
| merck-millipore | MABF533 | Anti-CD11c (mouse), PE-Cy7, clone N418 |
| merck-millipore | MABF534 | Anti-CD11c (mouse)PerCP-Cy5.5 clone N418 |
| merck-millipore | MABF535 | Anti-CD127(IL-7Ra)(mouse)APC,Clone A7R34 |
| merck-millipore | MABF536 | AntiCD127(IL-7Ra)(mouse)BiotinCloneA7R34 |
| merck-millipore | MABF537 | AntiCD127(IL-7Ra)(mouse)BiotinCloneA7R34 |
| merck-millipore | MABF538 | Anti-CD127(IL-7Ra)(mouse)FITC,CloneA7R34 |
| merck-millipore | MABF539 | Anti-CD127(IL-7Ra)(mouse),PE,clone A7R34 |
| merck-millipore | MABF540 | AntiCD127(IL-7Ra)(mouse)PE-Cy7CloneA7R34 |
| merck-millipore | MABF541 | AntiCD127(IL-7Ra)(mouse)PerCP-Cy5.5Clone |
| merck-millipore | MABF542 | Anti-CD127(IL-7Ra)(mouse)APC,CloneR34-34 |
| merck-millipore | MABF543 | Anti-CD127(IL-7Ra)(human),PE,clone A7R34 |
| merck-millipore | MABF545 | AntiCD152(CTLA-4)(human)APC,CloneUC10-4F |
| merck-millipore | MABF546 | Anti-CD25 (human), PE, clone BC96 |
| merck-millipore | MABF547 | Anti-CD25 (human), PE-Cy7, clone BC96 |
| merck-millipore | MABF548 | Anti-CD25 (mouse), APC, clone PC61.5 |
| merck-millipore | MABF549 | Anti-CD25 (mouse), PE-Cy7, clone PC61.5 |
| merck-millipore | MABF550 | Anti-CD25(mouse),PerCP-Cy5.5,clonePC61.5 |
| merck-millipore | MABF551 | Anti-CD27 (human), APC, clone O323 |
| merck-millipore | MABF552 | Anti-CD27 (human), APC-Cy7, clone O323 |
| merck-millipore | MABF553 | Anti-CD27 (human), PE, clone O323 |
| merck-millipore | MABF554 | Anti-CD27 (human), PE-Cy7, clone O323 |
| merck-millipore | MABF555 | Anti-CD274(PD-L1)(mouse)PE,Clone 10F-9G2 |
| merck-millipore | MABF556 | Anti-CD279 (PD-1) (mouse), PE, clone J43 |
| merck-millipore | MABF557 | Anti-CD28 (human), APC, clone CD28.2 |
| merck-millipore | MABF558 | Anti-CD28 (human), PE, clone CD28.2 |
| merck-millipore | MABF559 | Anti-CD28 (human), PE-Cy7, clone CD28.2 |
| merck-millipore | MABF560 | Anti-CD28 (human), FITC, clone CD28.2 |
| merck-millipore | MABF567 | AntiCD4(mouse)violetFluor??450,CloneGK1 |
| merck-millipore | MABF568 | AntiCD4(mouse)violetFluor??450,CloneGK1 |
| merck-millipore | MABF569 | Anti-CD4 (mouse), FITC, clone GK1.5 |
| merck-millipore | MABF570 | Anti-CD4 (mouse), PE-Cy5, clone GK1.5 |
| merck-millipore | MABF571 | Anti-CD4 (mouse), Pe-Cy7, clone GK1.5 |
| merck-millipore | MABF572 | Anti-CD4 (human), APC, clone OKT4 |
| merck-millipore | MABF573 | Anti-CD4 (human), PE, clone OKT4 |
| merck-millipore | MABF574 | Anti-CD4 (human), PerCP-Cy5.5 clone OKT4 |
| merck-millipore | MABF575 | AntiCD4(mouse)violetFluor??450,CloneRM4 |
| merck-millipore | MABF576 | AntiCD4(mouse)violetFluor??450,CloneRM4 |
| merck-millipore | MABF577 | Anti-CD4 (mouse), APC-Cy7, clone RM4-5 |
| merck-millipore | MABF578 | Anti-CD4 (human), PE-Cy7, clone RPA-T4 |
| merck-millipore | MABF579 | Anti-CD4 (human), APC-Cy7, clone RPA-T4 |
| merck-millipore | MABF580 | Anti-CD44 (human/mouse), APC, clone IM7 |
| merck-millipore | MABF581 | Anti-CD44 (human/mouse)APC-Cy7 clone IM7 |
| merck-millipore | MABF582 | Anti-CD44 (human/mouse) PE-Cy5 clone IM7 |
| merck-millipore | MABF583 | Anti-CD44 (human/mouse) PE-Cy7 clone IM7 |
| merck-millipore | MABF584 | AntiCD44(human/mouse)PerCP-Cy5.5CloneIM7 |
| merck-millipore | MABF585 | Anti-CD45.1 (mouse), APC, cloneA20 |
| merck-millipore | MABF586 | Anti-CD45.1 (mouse), FITC, clone A20 |
| merck-millipore | MABF587 | Anti-CD45.1 (mouse), FITC, clone A20 |
| merck-millipore | MABF588 | Anti-CD45.1 (mouse), PE, clone A20 |
| merck-millipore | MABF589 | Anti-CD45.1 (mouse)PerCP-Cy5.5 clone A20 |
| merck-millipore | MABF590 | Anti-CD45.1 (mouse), APC-Cy7, clone A20 |
| merck-millipore | MABF591 | Anti-CD45.1 (mouse), PE-Cy7, clone A20 |
| merck-millipore | MABF592 | AntiCD45.2(mouse)violetFluor??450Clone1 |
| merck-millipore | MABF593 | AntiCD45.2(mouse)violetFluor??450Clone1 |
| merck-millipore | MABF594 | Anti-CD45.2 (mouse), APC, clone 104 |
| merck-millipore | MABF595 | Anti-CD45.2 (mouse), APC-Cy7, clone 104 |
| merck-millipore | MABF596 | Anti-CD45.2 (mouse), FITC, clone 104 |
| merck-millipore | MABF597 | Anti-CD45.2 (mouse), FITC, clone 104 |
| merck-millipore | MABF598 | Anti-CD45.2 (mouse), PE, clone 104 |
| merck-millipore | MABF599 | Anti-CD45.2 (mouse), PE-Cy7, clone 104 |
| merck-millipore | MABF600 | Anti-CD45.2 (mouse)PerCP-Cy5.5 clone 104 |
| merck-millipore | MABF601 | AntiCD45R(B220)(human/mouse)BiotinCloneR |
| merck-millipore | MABF602 | AntiCD45R(B220)(human/mouse)PEcloneRA3-6 |
| merck-millipore | MABF603 | AntiCD45R(B220)(human/mouse),PE-Cy5Clone |
| merck-millipore | MABF604 | AntiCD45R(B220)(human/mouse)PE-Cy7CloneR |
| merck-millipore | MABF605 | AntiCD45R(B220)(human/mouse)PerCP-Cy5.5C |
| merck-millipore | MABF606 | AntiCD45R(B220)(human/mouse)violetFluor |
| merck-millipore | MABF607 | AntiCD45R(B220)(human/mouse)violetFluor |
| merck-millipore | MABF608 | AntiCD45R(B220)(human/mouse)FITC,CloneRA |
| merck-millipore | MABF609 | Anti-CD45RA (human), PE-Cy7, clone HI100 |
| merck-millipore | MABF610 | Anti-CD45RA(human)PerCP-Cy5.5,CloneHI100 |
| merck-millipore | MABF62 | Anti-Tim3, clone 2E2 |
| merck-millipore | MABF63 | Anti-Activation-induced cytidine deamina |
| merck-millipore | MABF70 | Anti-TLR6, clone 11C5.1 |
| merck-millipore | MABF711 | Anti-CD54 (ICAM-1) (human)APC clone 15.2 |
| merck-millipore | MABF712 | Anti-CD54 (ICAM-1) (human)APC clone 15.2 |
| merck-millipore | MABF713 | Anti-CD54 (ICAM-1) (human) PE clone 15.2 |
| merck-millipore | MABF714 | Anti-CD54 (ICAM-1) (human) PE clone 15.2 |
| merck-millipore | MABF715 | Anti-CD62L(L-Selectin)(mouse)APCcloneMEL |
| merck-millipore | MABF716 | AntiCD62L(L-Selectin)(mouse)PECloneMEL14 |
| merck-millipore | MABF717 | AntiCD62L(LSelectin)(mouse)PECy7CloneMEL |
| merck-millipore | MABF718 | AntiCD62L(LSelectin)(mouse)FITC,CloneMEL |
| merck-millipore | MABF719 | AntiCD62L(LSelectin)(mouse)FITC,CloneMEL |
| merck-millipore | MABF72 | Anti-TLR3, clone 2B11.2 |
| merck-millipore | MABF723 | Anti-CD86 (B7-2) (mouse) APC, clone GL-1 |
| merck-millipore | MABF724 | Anti-CD86 (B7-2) (mouse) FITC clone GL-1 |
| merck-millipore | MABF725 | Anti-CD86 (B7-2) (mouse) FITC clone GL-1 |
| merck-millipore | MABF726 | Anti-CD86 (B7-2) (mouse), PE, clone GL-1 |
| merck-millipore | MABF727 | Anti-CD86 (B7-2) (human) PE, clone IT2.2 |
| merck-millipore | MABF728 | Anti-CD90.2 (mouse) PE-Cy7, clone 30-H12 |
| merck-millipore | MABF729 | Anti-CD90.2 (mouse), APC, clone 30-H12 |
| merck-millipore | MABF73 | Anti-Tim3, clone 5D12 |
| merck-millipore | MABF730 | Anti-Foxp3 (mouse), APC, clone 3G3 |
| merck-millipore | MABF731 | Anti-Foxp3 (mouse), FITC, clone 3G3 |
| merck-millipore | MABF732 | Anti-Foxp3 (mouse), PE, clone 3G3 |
| | | |