品牌名称——
Roche
品牌logo——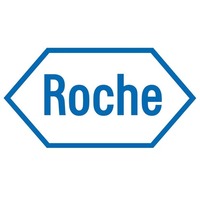 品牌介绍——
Despite significant advances in modern medicine,social and economic factors make the need for innovative, new products in thediagnosis and treatment of disease greater than ever.
Roche's resources are focused on tworesearch-intensive businesses:
pharmaceuticals

diagnostics
Within these businesses, priority is placed inareas of significant unmet medical need where the expertise at Roche can make a difference. The goal is to develop new and improved drugs, diagnostic tests,and services offering significant benefits over existing options.
For this reason, Roche invests heavily inresearch and development - 10 billion Swiss Francs in 2009 - and willcontinue to do so in future.
公司网址:http://www.roche.com/index.htm
Roche 正式授权安诺伦生物为其中国代理,Roche 一直以来都是行业的标杆,一直为广大科研客户提供最为优质的产品和服务,北京安诺伦生物致力于为中国科研客户带来最好的产品和服务,签约Roche 就是为了给广大科研客户带来更加完善的产品和服务,您的满意将是我们最大的荣幸。产品信息欢迎电询:4009658633,010-56256916,联系企业QQ:3198592576,3212874516
Roche 中国代理,Roche 全国代理,Roche 北京代理,Roche上海代理,Roche 广东代理,Roche 江苏代理,Roche 湖北代理,Roche 天津代理,Roche 黑龙江代理,Roche 内蒙古代理,Roche 吉林代理,Roche 福建代理,Roche 江苏代理,Roche 浙江代理,Roche 四川代理,Roche湖南代理,Roche 云南代理

| | | |
| --- | --- | --- |
| Roche | 5892791001 | cOmplete ULTRA Tablets, Mini, EDTA-free, EASYpack |
| Roche | 5892970001 | cOmplete ULTRA Tablets, Mini, EASYpack |
| Roche | 5892988001 | cOmplete ULTRA Tablets |
| Roche | 6538304001 | cOmplete ULTRA Tablets |
| Roche | 5892953001 | cOmplete ULTRA Tablets, EDTA-free |
| Roche | 6538282001 | cOmplete ULTRA Tablets, EDTA-free |
| Roche | 5893682001 | cOmplete His-Tag Purification Resin |
| Roche | 5893801001 | cOmplete His-Tag Purification Resin |
| Roche | 11333062910 | Anti-Digoxigenin |
| Roche | 11417959001 | SuRE/Cut Buffer A |
| Roche | 11742027001 | alpha-Glucosidase Assay |
| Roche | 5893151001 | Transcriptor Universal cDNA Master |
| Roche | 5091284001 | Transcriptor HiFi cDNA Synth. |
| Roche | 11814427001 | MINI QUICK SPIN RNA COLUMNS |
| Roche | 11273922001 | QUICK SPIN G-25 DNA (100400) 2 |
| Roche | 4693116001 | cOmplete,EASYpack,20 Tab. |
| Roche | 4693132001 | cOmplete,EDTA-free,EASYpack,20 |
| Roche | 11697498001 | Complete, 20 tablets |
| Roche | 11873580001 | Complete, EDTA-free, 20 tablet |
| Roche | 11921681001 | Western Blocking Reagent, 6x10 |
| Roche | 11147528001 | Interleukin-2,human (hIL-2),re |
| Roche | 11544675001 | Cell Death Detection ELISA |
| Roche | 11772457001 | TUNEL AP |
| Roche | 11772465001 | TUNEL POD |
| Roche | 11988549001 | Annexin-V-Fluos Staining Kit |
| Roche | 4719948001 | Complete Lysis, bacterial II E |
| Roche | 4719956001 | Complete Lysis, mammalian |
| Roche | 4719964001 | Complete Lysis, mammalian EDTA |
| Roche | 10236624001 | Aprotinin, 10mg |
| Roche | 10837091001 | PMSF, 10 g |
| Roche | 10981532001 | Aprotinin, 50mg |
| Roche | 11004638001 | Chymostatin |
| Roche | 11017101001 | Leupeptin, 5 mg |
| Roche | 11086090001 | Calpain Inhibitor I (25 MG) |
| Roche | 11429868001 | Pefabloc SC, 100 mg |
| Roche | 11529048001 | Leupeptin, 100 mg |
| Roche | 11585916001 | Pefabloc SC, 500 mg |
| Roche | 11836153001 | Complete Mini, 25 tablets |
| Roche | 11836170001 | Complete Mini, EDTA-free, 25 t |
| Roche | 11873601001 | Pefabloc PLUS, set II |
| Roche | 3703126001 | Annexin-V- Alexa 568 |
| Roche | 10652202001 | Transferrin |
| Roche | 10838039001 | Fibronectin, 5 mg, sterile |
| Roche | 11363743001 | Nutridoma-CS (50x) |
| Roche | 11412272001 | Transforming Growth Factor-b1, |
| Roche | 11684795910 | In Situ Cell Death fluorescein |
| Roche | 11767291910 | TUNEL Label ER |
| Roche | 11835238001 | Anti-Poly (ADP-Ribose) Polymer |
| Roche | 11835246001 | Apoptotic DNA-Ladder Kit |
| Roche | 11858777001 | Annexin V FLUOS Staining Kit |
| Roche | 11966006001 | TUNEL Dilution Buffer |
| Roche | 12140322001 | M30 Cytodeath, 50 tests |
| Roche | 12156792910 | In Situ Cell Death TMR |
| Roche | 4693124001 | cOmplete,Mini,EASYpack,30 Tab. |
| Roche | 4693159001 | cOmplete,Mini,EDTA-free,EASYpa |
| Roche | 10874523001 | E 64, Protease Inhibitor |
| Roche | 11004646001 | Antipain dihydrochloride |
| Roche | 11359053001 | Pepstatin, 10 mg |
| Roche | 11429876001 | Pefabloc SC, 1 g |
| Roche | 11520709001 | BM Chem-Lum. WB-Kit (Mouse/Rab |
| Roche | 11524488001 | Pepstatin, 50 mg |
| Roche | 11583794001 | Aprotinin, 100mg |
| Roche | 11719386001 | Immunoprecipitation Kit (Prote |
| Roche | 11719394001 | Immunoprecipitation Kit (Prote |
| Roche | 11836145001 | Complete, 3 x 20 tablets |
| Roche | 11873628001 | Pefabloc PLUS, set II |
| Roche | 11011375001 | Nutridoma-SP |
| Roche | 11050494001 | Interferon-g, human(hIFN-g), 1 |
| Roche | 11051407001 | Fibronectin (pure), 1 mg |
| Roche | 11080938001 | Fibronectin (pure), 5 mg, ster |
| Roche | 11088939001 | Tumor Necrosis Factor-a, human |
| Roche | 11138600001 | Interleukin-6,human(hIL-6),rec |
| Roche | 11371843001 | Tumor Necrosis Fact.-a,hum(hTN |
| Roche | 11767305001 | TUNEL Enzyme |
| Roche | 11828681001 | Annexin-V-FLUOS |
| Roche | 11828690001 | Annexin-V-Biotin |
| Roche | 5056489001 | cOmplete EDTA-free, 3 x 20 Tab |
| Roche | 10253286001 | Pepstatin, 2 mg |
| Roche | 11040596001 | Interferon-g, human (hIFN-g), |
| Roche | 11684809910 | In Situ Cell Death AP |
| Roche | 11684817910 | In Situ Cell Death POD |
| Roche | 11774425001 | Cell Death Detection ELISA^PLU |
| Roche | 4906845001 | PhosStop, 10 Tablets |
| Roche | 10109886001 | Trypsin Inhibitor (STI), 50 mg |
| Roche | 10874515001 | Bestatin, 10mg |
| Roche | 11585681001 | E-64 |
| Roche | 11921673001 | Western Blocking Reagent, 100 |
| Roche | 10799068001 | Interleukin-2,human(hIL-2),rec |
| Roche | 11011456001 | Interleukin-2,human(hIL-2), re |
| Roche | 11074547001 | Insulin-Transferrin-Selenite S |
| Roche | 12140349001 | M30 Cytodeath, 250 tests |
| Roche | 12156857001 | M30 CytoDEATH,Fluorescein |
| Roche | 4906837001 | PhosStop, 20 Tablets |
| Roche | 10602442001 | alpha-2 -Macroglobulin |
| Roche | 11017128001 | Leupeptin, 25 mg |
| Roche | 11359061001 | PMSF, 25 g |
| Roche | 11500694001 | BM Chem-Lum. WB-Substr. (POD) |
| Roche | 11243217001 | Laminin |
| Roche | 12012952001 | Caspase 3 Activity Assay |
| Roche | 11034626001 | Leupeptin, 50 mg |
| Roche | 11500708001 | BM Chem-Lum. WB-Substr. (POD) |
| Roche | 11920685001 | Cell Death Detection ELISA^PLU |
| Roche | 4913850001 | FS Universal SYBR Green Master |
| Roche | 10108138001 | Phosphatase,alkaline (AP),Grad |
| Roche | 11383221001 | BCIP, 4-toluidine salt, soluti |
| Roche | 11276905001 | Interferon-g, mouse (mIFN-g) |
| Roche | 10783641001 | Polyethylene Glycol 1500 (PEG |
| Roche | 10799050001 | BM Cyclin |
| Roche | 11420399001 | Endoproteinase Glu-C Sequencing grd. |
| Roche | 11047817001 | Endoproteinase Glu-C Seq.-Grade |
| Roche | 11420429001 | Endoproteinase Lys-C Sequencin |
| Roche | 10295892001 | Colcemid |
| Roche | 11074440001 | Penicillin-Streptomycin |
| Roche | 11273973001 | QUICK SPIN G-50 DNA (100408) 5 |
| Roche | 10269638001 | Collagenase/Dispase, 100mg |
| Roche | 11669893001 | Luciferase RGA high sensitiv., |
| Roche | 10102547001 | Adenylyl-imidodiphosphate (AMP |
| Roche | 10108090001 | Peroxidase (POD), Grade I, lyo |
| Roche | 11420488001 | Endoproteinase Asp-N Sequencin |
| Roche | 3708969001 | Trypsin recomb., Proteomics Gr |
| Roche | 10108227001 | Phosphatase, acid |
| Roche | 10663573001 | BM Condimed |
| Roche | 11582950001 | BM Chem-Lum. ELISA Substr. (PO |
| Roche | 11088947001 | BM Condimed H1 (Hyb.-Cloning-S |
| Roche | 11465015001 | Cell Proliferation Kit II (XTT |
| Roche | 11363727001 | CAT ELISA |
| Roche | 11123149001 | hbFGF, 10ug |
| Roche | 11284932001 | DNase I, Cell Culture Grade |
| Roche | 4942078001 | Dispase II (neutral protease, |
| Roche | 11213857001 | Collagenase P, 100mg |
| Roche | 11376497001 | Insulin, human |
| Roche | 10814407001 | Peroxidase (POD), EIA Grade, 1 |
| Roche | 11333151001 | Mouse IgG ELISA |
| Roche | 11663925910 | Mycoplasma PCR ELISA 1pc |
| Roche | 4744926001 | Cytotoxicity Det.Kit PLUS (LDH |
| Roche | 11054589001 | Endoproteinase Asp-N Seq. Grad |
| Roche | 11699709001 | ATP Bioluminescence Assay Kit |
| Roche | 11213865001 | Collagenase P, 500mg |
| Roche | 11758241001 | b-Gal Reporter Gene Assay, che |
| Roche | 11585860001 | Anti-BRDU-Peroxidase, Formalin |
| Roche | 11202375001 | DOTAP Liposomal Transf. Reag., |
| Roche | 11669915001 | Cell Proliferation ELISA, BrdU |
| Roche | 11539426001 | b-Gal ELISA |
| Roche | 11120417001 | hbFGF , 25ug |
| Roche | 11814036001 | Luciferase RGA high sensitiv., |
| Roche | 11428861001 | Peroxidase (POD), activated |
| Roche | 11104616001 | bbFGF (156AA) |
| Roche | 11585878001 | HGH ELISA |
| Roche | 11033484001 | ECGF, bovine (Culture Grade), |
| Roche | 11647229001 | Cell Proliferation ELISA,BrdU |
| Roche | 11047841001 | Trypsin, Sequencing Grade |
| Roche | 11464752001 | Phosphatase, alkaline (AP), ac |
| Roche | 4727878001 | G418 Solution, 20 ml |
| Roche | 11097113001 | Collagenase/Dispase, 500mg, no |
| Roche | 11363735001 | HFCS Supplement (50 x) |
| Roche | 11829696001 | Peroxidase Labeling Kit |
| Roche | 4727894001 | G418 Solution, 100 ml |
| Roche | 11047825001 | Endoproteinase Lys-C Seq. Grad |
| Roche | 11493027001 | IsoStrip Mouse MAB Isotyping K |
| Roche | 11585045001 | Cellular DNA Fragmentation ELI |
| Roche | 10843555001 | Hygromycin B |
| Roche | 11644807001 | Cell Proliferation Reagent WST |
| Roche | 11828673001 | b-Gal Staining Set |
| Roche | 4942086001 | Dispase I (neutral protease, g |
| Roche | 3359123001 | Alkaline Phosphatase, recomb. |
| Roche | 11202693001 | Anti-BRDU-Flourescein, Formali |
| Roche | 4744934001 | Cytotoxicity Det.Kit PLUS(LDH) |
| Roche | 10567752001 | Phosphatase,alkaline(AP),EIA G |
| Roche | 10745731001 | b-Galactosidase, 25mg |
| Roche | 11699695001 | ATP Bioluminescence Assay Kit |
| Roche | 11213873001 | Collagenase P, 2.5g, non-steri |
| Roche | 11746081001 | Nitrite/Nitrate, Colorimetric |
| Roche | 11296736001 | 5-Bromo-2¦-dU Labeling/Detecti |
| Roche | 11444611001 | 5-Bromo-2¦-dU Labeling/Detecti |
| Roche | 11810740001 | In Situ Cell Proliferation Kit |
| Roche | 11376454001 | Epidermal Growth Factor, human |
| Roche | 11756281001 | Nitric Oxide Colorimetric Assa |
| Roche | 11170376001 | Anti-BRDU, Formalin Grade |
| Roche | 11299964001 | 5-Bromo-2¦-dU Labeling/Detecti |
| Roche | 11644793001 | Cytotoxicity Detection Kit (LD |
| Roche | 4476093001 | siRNA Transfection Reagent, 1 |
| Roche | 11162306001 | ATP-gamma-S, Solution |
| Roche | 10102342001 | ATP-gamma-S, Powder |
| Roche | 11370529001 | Endoproteinase Arg-C Sequencin |
| Roche | 5015944001 | Cell Proliferation Reagent WST |
| Roche | 11465007001 | Cell Proliferation Kit I (MTT) |
| Roche | 11093266910 | Streptavidin-AP-conjugate |
| Roche | 11814397001 | MINI QUICK SPIN OLIGO COLUMNS |
| Roche | 11814419001 | MINI QUICK SPIN DNA COLUMNS |
| Roche | 10220647001 | GTP-g-S |
| Roche | 11249738001 | Phytohemagglutinin-L (PHA-L) |
| Roche | 10108146001 | Phosphatase,alkaline (AP),Grad |
| Roche | 11082132001 | Phytohemagglutinin-M (PHA-M) |
| Roche | 10103578001 | Collagenase A, 100mg |
| Roche | 11074032001 | Collagenase H, 100mg |
| Roche | 11088807001 | Collagenase B, 100mg |
| Roche | 11088858001 | Collagenase D, 100mg |
| Roche | 11418467001 | Chymotrypsin Sequencing Grade |
| Roche | 10236276001 | DAPI |
| Roche | 10280879001 | 5-Bromo-2'-deoxy-uridine |
| Roche | 11273965001 | QUICK SPIN G-50 DNA (100406) 2 |
| Roche | 10108014001 | Papain |
| Roche | 10102946001 | ABTS |
| Roche | 11112589001 | Blocking Reagent for ELISA |
| Roche | 10476986001 | Endoproteinase Lys-C |
| Roche | 10791156001 | Endoproteinase Glu-C (V8 Prote |
| Roche | 11332473001 | Nonidet P40 |
| Roche | 11112481001 | Streptavidin-b-Gal |
| Roche | 11347101001 | O-Glycosidase, BSA-free |
| Roche | 11719416001 | Protein G-Agarose |
| Roche | 11965085001 | Anti-His_6 -Peroxidase |
| Roche | 11333054001 | Digoxigenin-Amcap-OSu |
| Roche | 11666851001 | Anti-HA Biotin |
| Roche | 11685929001 | Guanidine thiocyanate |
| Roche | 11721666001 | Streptavidin, recombinant, 1 m |
| Roche | 11754599001 | Nonidet P40 |
| Roche | 11642995001 | N-Glycosidase A |
| Roche | 11664778001 | StreptaWell (transp. 12x8 well |
| Roche | 11922416001 | Anti-His_6 |
| Roche | 11667149001 | Anti-c-myc, 200 ug |
| Roche | 11667475001 | Anti-HA-Peroxidase |
| Roche | 12013819001 | Anti-HA-Peroxidase, High Affin |
| Roche | 11089161001 | Streptavidin-AP, 1000 U |
| Roche | 11585886001 | Neuraminidase(Sialidase)f.Cl.p |
| Roche | 11988506001 | Anti-HA-Fluorescein, High Affi |
| Roche | 10108057001 | Pepsin |
| Roche | 10148334001 | 2.3-Diphosphoglycerate Test ki |
| Roche | 12209136001 | TeloTAGGG Telomere Length Assa |
| Roche | 11468120910 | Rev. Transcriptase Assay,Non-r |
| Roche | 11989685001 | StreptaWell, HB (transp. 96-we |
| Roche | 11815016001 | Anti-HA Affinity Matrix |
| Roche | 11089153001 | Streptavidin-POD |
| Roche | 11365177001 | N-Glycosidase F, 250 u |
| Roche | 11693417001 | EPO Elisa |
| Roche | 3708152001 | Streptavidin Mutein Matrix |
| Roche | 10103233001 | Carboxypeptidase B |
| Roche | 12013789001 | TeloTAGGG Telomerase PCR ELISA |
| Roche | 11334115001 | Enterokinase, 3 x 30 Ág |
| Roche | 11867431001 | Anti-HA High Affinity (3F10), |
| Roche | 11814150001 | Anti-c-myc-Peroxidase |
| Roche | 10760994001 | BCIP, 4-toluidine salt, powder |
| Roche | 11134515001 | Protein A-Agarose |
| | | |
| --- | --- | --- |
| Roche | 11828789001 | p53 ELISA pan |
| Roche | 5015952001 | Protein G-Agarose 15 ml |
| Roche | 11666606001 | Anti-HA (12CA5), 5 mg |
| Roche | 11976826001 | MIA ELISA |
| Roche | 10269611001 | Neuraminidase(Sialidase) f.A.u |
| Roche | 11365185001 | N-Glycosidase F, lyo. 100 u |
| Roche | 12158167001 | Anti-HA-Biotin, High Affinity |
| Roche | 5015979001 | Protein A-Agarose 15 ml |
| Roche | 11836552001 | N-Glycosidase F Deglycosylatio |
| Roche | 11854666910 | Telomerase PCR ELISA Kit |
| Roche | 11585002001 | BCIP, 4-toluidine salt, powder |
| Roche | 11242008001 | L-Carnitine |
| Roche | 11667203001 | Anti-c-myc, 5 mg |
| Roche | 11179896001 | Restriction Protease Factor Xa |
| Roche | 11365193001 | N-Glycosidase F, lyo. 250 u |
| Roche | 11815024001 | Anti-Protein C Affinity Matrix |
| Roche | 11585924001 | Restriction Protease Factor Xa |
| Roche | 11088726001 | Endoglycosidase H, 1 U |
| Roche | 11583816001 | Anti-HA (12CA5) 200 ug |
| Roche | 11867423001 | Anti-HA High Affinity (3F10), |
| Roche | 11734776001 | StreptaWell (transparent 96-we |
| Roche | 11667246001 | C-MYC PEPTIDE * 5 MG |
| Roche | 11667289001 | SDS, Electrophoresis Grade |
| Roche | 11243233001 | Protein G-Agarose |
| Roche | 11721674001 | Streptavidin, recombinant, 5 m |
| Roche | 11643053001 | Endoglycosidase H, 2.5 U |
| Roche | 11666975001 | HA Peptide |
| Roche | 4905318001 | Anti-His6 (2) |
| Roche | 11814460001 | Anti-GFP |
| Roche | 11645692001 | StreptaWell, HB (transp.12x8 w |
| Roche | 11112597001 | ABTS Buffer, 16.7g |
| Roche | 11112422001 | ABTS Tablets, 50 mg |
| Roche | 11365169001 | N-Glycosidase F, 100 u |
| Roche | 11684302001 | ABTS Solution |
| Roche | 11719408001 | Protein A-Agarose |
| Roche | 10884308001 | CPRG |
| Roche | 11814524001 | rGFP |
| Roche | 10109878001 | TRYPSIN INHIBITOR, 1 g |
| Roche | 11080725001 | Neuraminidase (Sialidase) f. V |
| Roche | 11204521001 | ABTS Tablets, 5 mg |
| Roche | 11418475001 | Trypsin, Sequencing Grade 4x25 |
| Roche | 11088882001 | Collagenase D, 2.5g, non-steri |
| Roche | 11204530001 | ABTS Buffer, 125ml |
| Roche | 11273949001 | QUICK SPIN G-25 DNA (100402) 5 |
| Roche | 11120166001 | Erythropoietin, human (hEPO) |
| Roche | 3708985001 | Trypsin recomb., Proteomics Gr |
| Roche | 11110349001 | GTP-g-S, Solution |
| Roche | 11332465001 | Tween 20 |
| Roche | 11055682001 | Staurosporine |
| Roche | 11088866001 | Collagenase D, 500mg |
| Roche | 11088831001 | Collagenase B, 2.5g, non-steri |
| Roche | 4476115001 | siRNA Transfection Reagent, 5x |
| Roche | 11418033001 | Trypsin,Sequencing grd.,modifi |
| Roche | 11088815001 | Collagenase B, 500mg |
| Roche | 10103586001 | Collagenase A, 500mg |
| Roche | 11088793001 | Collagenase A, 2.5g, non-steri |
| Roche | 10786357001 | RNase H, 100 U |
| Roche | 11131397001 | Restr.-Endonucl. Ecl XI |
| Roche | 11168851001 | Restr.-Endonucl. Bss HII |
| Roche | 11209183001 | Restr.-Endonucl. Afl III, 100 |
| Roche | 11288024001 | Restr.-Endonucl. Sfi I |
| Roche | 11292307001 | Restr.-Endonucl. Bsm I |
| Roche | 11480022001 | Tth DNA Polymerase, 500 U |
| Roche | 3335399001 | Protector RNase Inhibitor, 200 |
| Roche | 10885860001 | Restr.-Endonucl. Nhe I, conc., |
| Roche | 11008943001 | Restr.-Endonucl. Spe I |
| Roche | 11014714001 | Restr.-Endonucl. Not I, 1000 u |
| Roche | 11037668001 | Restr.-Endonucl. Not I, conc., |
| Roche | 4655885001 | Transcriptor One-Step RT-PCR K |
| Roche | 10220566001 | Restr.-Endonucl. Sma I, 1000 U |
| Roche | 10567639001 | Restr.-Endonucl. Bgl II, 2000U |
| Roche | 10656305001 | Restr.-Endonucl. Hind II, 2500 |
| Roche | 10667153001 | Restr.-Endonucl. Eco RV, 10 00 |
| Roche | 10779679001 | Restr.-Endonucl. Hinf I, 5000 |
| Roche | 10835315001 | Restr.-Endonucl. Nco I, 200 u |
| Roche | 10899186001 | Restr.-Endonucl. Kpn I, 5000 u |
| Roche | 10899224001 | Restr.-Endonucl. Bgl II, conc. |
| Roche | 10909840001 | Restr.-Endonucl. Nsi I, 1000 u |
| Roche | 11040197001 | Restr.-Endonucl. Eco RV, conc. |
| Roche | 3335402001 | Protector RNase Inhibitor, 10 |
| Roche | 3531287001 | Transcriptor Reverse Transcrip |
| Roche | 3531317001 | Transcriptor Reverse Transcrip |
| Roche | 10404217001 | Restr.-Endonucl. Cla I, 500U |
| Roche | 10674265001 | Restr.-Endonucl. Xba I, 5000 U |
| Roche | 10703737001 | Restr.-Endonucl. Eco RI, 5000 |
| Roche | 10703753001 | Restr.-Endonucl. Apa I, 20000U |
| Roche | 10703788001 | Restr.-Endonucl. Xho I, conc., |
| Roche | 10822248001 | Restr.-Endonucl. Mae III, 250 |
| Roche | 11117777001 | Restr.-Endonucl. Bst XI |
| Roche | 11175114001 | Restr.-Endonucl. Taq I |
| Roche | 11526430001 | Restr.-Endonucl. Mlu NI |
| Roche | 10709751001 | Restr.-Endonucl. Sau 3A I, 500 |
| Roche | 10742953001 | Restr.-Endonucl. Kpn I, 10 000 |
| Roche | 10835323001 | Restr.-Endonucl. Nco I, 1000 u |
| Roche | 11004816001 | Restr.-Endonucl. Fok I |
| Roche | 11040243001 | Restr.-Endonucl. Nde II, 1000 |
| Roche | 11047698001 | Restr.-Endonucl. Nco I, conc., |
| Roche | 11167103001 | Restr.-Endonucl. Eco 47III |
| Roche | 11371517001 | Restr.-Endonucl. Swa I, 200 U |
| Roche | 3186172001 | Tgo DNA Polymerase (50react.) |
| Roche | 3186199001 | Tgo DNA Polymerase(250react.) |
| Roche | 3186202001 | Tgo DNA Polymerase(100react.) |
| Roche | 4379012001 | Transcriptor First Strand cDNA |
| Roche | 4655877001 | Transcriptor One-Step RT-PCR K |
| Roche | 10348783001 | Restr.-Endonucl. Sal I, 500 U |
| Roche | 10567604001 | Restr.-Endonucl. Bam HI, 2500u |
| Roche | 10621625001 | Restr.-Endonucl. Pst I, 3000 U |
| Roche | 10642703001 | Restr.-Endonucl. Pvu II, 5000 |
| Roche | 10650129001 | Restr.-Endonucl. Pvu I, 500 U |
| Roche | 10667145001 | Restr.-Endonucl. Eco RV, 2000 |
| Roche | 10674273001 | Restr.-Endonucl. Xba I, 20 000 |
| Roche | 10776777001 | Restr.-Endonucl. Nru I, 1000 u |
| Roche | 10822230001 | Restr.-Endonucl. Mae III, 50 u |
| Roche | 10885843001 | Restr.-Endonucl. Nhe I, 200 u |
| Roche | 10899194001 | Restr.-Endonucl. Xho I, 5000 U |
| Roche | 11008951001 | Restr.-Endonucl. Spe I |
| Roche | 11026534001 | Restr.-Endonucl. Sph I, 2500 U |
| Roche | 11026542001 | Restr.-Endonucl. Sph I, conc., |
| Roche | 11047663001 | Restr.-Endonucl. Xba I, conc., |
| Roche | 11062603001 | Reverse Transcriptase M-MuLV |
| Roche | 11207644001 | Restr.-Endonucl. Spe I, conc. |
| Roche | 11585550910 | PCR DIG labeling Mix 1pc |
| Roche | 11636120910 | PCR ELISA (Dig labeling) 1pc |
| Roche | 11835289910 | PCR DIG Labeling mix plus |
| Roche | 3353621001 | 5'/3' RACE Kit, 2nd generation |
| Roche | 3531295001 | Transcriptor Reverse Transcrip |
| Roche | 10567647001 | Restr.-Endonucl. Hpa I, 500 u |
| Roche | 10606120001 | Restr.-Endonucl. Sph I, 500 U |
| Roche | 10642690001 | Restr.-Endonucl. Pvu II, 1000 |
| Roche | 10656313001 | Restr.-Endonucl. Hind III, 500 |
| Roche | 10814270001 | Primer,for cDNA Synthesis, p(d |
| Roche | 10827754001 | Restr.-Endonucl. Dra I, 5000u |
| Roche | 10885851001 | Restr.-Endonucl. Nhe I, 1000 u |
| Roche | 11014706001 | Restr.-Endonucl. Not I, 200 u |
| Roche | 11117831001 | cDNA Synthesis Kit |
| Roche | 11497995001 | Restr.-Endonucl. Sex AI |
| Roche | 5081963001 | Transcriptor HiFi cDNA Synth. |
| Roche | 10348767001 | Restr.-Endonucl. Bgl II, 500U |
| Roche | 10567663001 | Restr.-Endonucl. Sal I, 2500 U |
| Roche | 10621633001 | Restr.-Endonucl. Pst I, 10 000 |
| Roche | 10656275001 | Restr.-Endonucl. Bam HI, 10000 |
| Roche | 10669806001 | Restr.-Endonucl. Sac I, 5000 U |
| Roche | 10779652001 | Restr.-Endonucl. Hinf I, 1000 |
| Roche | 10798975001 | Restr.-Endonucl. Bam HI, conc. |
| Roche | 10798991001 | Restr.-Endonucl. Pst I, conc., |
| Roche | 11026950001 | Restr.-Endonucl. Sph I, 200 U |
| Roche | 11040227001 | Restr.-Endonucl. Nde I, 1000 u |
| Roche | 11047612001 | Restr.-Endonucl. Sal I, conc., |
| Roche | 11047655001 | Restr.-Endonucl. Sac I, conc., |
| Roche | 11102982001 | Restr.-Endonucl. Mro I |
| Roche | 11117785001 | Restr.-Endonucl. Bst XI |
| Roche | 11175068001 | Restr.-Endonucl. Bgl II, conc. |
| Roche | 11274031001 | Restr.-Endonucl. Bam HI,conc. |
| Roche | 11274082001 | Restr.-Endonucl. Hinf I, conc. |
| Roche | 11288059001 | Restr.-Endonucl. Sfi I,conc |
| Roche | 11717472001 | Hybridization Buffer |
| Roche | 10656348001 | Restr.-Endonucl. Sma I, 5000 U |
| Roche | 10703770001 | Restr.-Endonucl. Xho I, conc., |
| Roche | 10729132001 | Restr.-Endonucl. Rsa I, 5000 U |
| Roche | 10775266001 | Restr.-Endonucl. Sca I, 2500 U |
| Roche | 10862495001 | Restr.-Endonucl. Mae II |
| Roche | 11047639001 | Restr.-Endonucl. Sma I, conc., |
| Roche | 11047671001 | Restr.-Endonucl. Rsa I, conc. |
| Roche | 11558161001 | Restr.-Endonucl. Bln I |
| Roche | 4896866001 | Transcriptor cDNA Synth. Kit 1 |
| Roche | 4897030001 | Transcriptor cDNA Synth. Kit 2 |
| Roche | 10200310001 | Restr.-Endonucl. Eco RI, conc. |
| Roche | 10606189001 | Restr.-Endonucl. Eco RI, conc. |
| Roche | 10650137001 | Restr.-Endonucl. Pvu I, 100 U |
| Roche | 10656291001 | Restr.-Endonucl. Cla I, 2500U |
| Roche | 10674257001 | Restr.-Endonucl. Xba I, 1000 U |
| Roche | 10729124001 | Restr.-Endonucl. Rsa I, 1000 U |
| Roche | 10753351001 | Restr.-Endonucl. Stu I, 500 U |
| Roche | 10775207001 | Restr.-Endonucl. Aat II |
| Roche | 11092758001 | Restr.-Endonucl. Cla I, conc. |
| Roche | 11175084001 | Restr.-Endonucl. Eco RI |
| Roche | 11636111910 | PCR ELISA (Dig detection) 1pc |
| Roche | 11965409910 | PCR ELISA (DIG Det.High Vol.) |
| Roche | 10567671001 | Restr.-Endonucl. Taq I, 2500 U |
| Roche | 10669792001 | Restr.-Endonucl. Sac I, 1000 U |
| Roche | 11040219001 | Restr.-Endonucl. Nde I, 200 u |
| Roche | 10656321001 | Restr.-Endonucl. Hind III, 10 |
| Roche | 10220612001 | Restr.-Endonucl. Bam HI, 1000u |
| Roche | 11179179001 | Collagen |
| Roche | 10197777001 | DTT, 2g |
| Roche | 10104973001 | b-Galactose Dehydrogenase, 1mg |
| Roche | 11426362001 | Hexokinase (HK), 1500 U |
| Roche | 11699121001 | PCR Buffer Set |
| Roche | 11934511001 | dATP,PCR Grade Di-Na slt |
| Roche | 11934520001 | dCTP,PCR Grade Di-Na slt |
| Roche | 11934538001 | dGTP,PCR grade slt |
| Roche | 11934546001 | dTTP, PCR Grade, 25 Ámol |
| Roche | 11934554001 | dUTP, PCR Grade, 25 Ámol |
| Roche | 10127256001 | L-MDH, (pig heart), 5 mg |
| Roche | 10127248001 | L-MDH, (pig heart), 5 mg |
| Roche | 3707580001 | b-Glucuronidase, 1ml |
| Roche | 4710436001 | FastStart PCR Master 2,5 ml |
| Roche | 10107735001 | NADH, approx. 100% |
| Roche | 10127981001 | NAD, approx. 98%, lyo., 1 g |
| Roche | 10735078001 | BSA Fraction V, 50g |
| Roche | 10101893001 | Acetyl-CoA, 10mg |
| Roche | 10165921001 | Pronase from Streptomyces gris |
| Roche | 10789704001 | Triton X-100, 100 ml |
| Roche | 10835242001 | Ampicillin, 5g |
| Roche | 10127752001 | GDH, 10 mg |
| Roche | 11699105001 | PCR Buffer without MgCl_2 , 10 |
| Roche | 11699113001 | MgCl_2 Stock Solution |
| Roche | 10128023001 | NADH, approx. 98%, 1 g |
| Roche | 10812846001 | Tris-HCl |
| Roche | 11732641001 | Expand HiFi PCR Sys., 100 u |
| Roche | 11418025001 | Trypsin,Sequencing Grade,modif |
| Roche | 10128139001 | Phosphoglucose Isomerase (PGI) |
| Roche | 11685660001 | Agarose LE, 100g |
| Roche | 11888412001 | PCR Nucleotide MixPLUS (200 re |
| Roche | 10127230001 | L-LDH, (rabbit muscle), 10 mg |
| Roche | 10411523001 | Luciferase from Photinus pyral |
| Roche | 10988537001 | 7-Deaza-2'-deoxy-GTP, Di-Li |
| Roche | 11146165001 | Taq DNA Polymerase,5 units/Ál |
| Roche | 3707598001 | b-Glucuronidase, 5ml |
| Roche | 10244678001 | Formate Dehydrogenase, 80 u |
| Roche | 10874477001 | Plasminogen |
| Roche | 10105678001 | Glutathione Reductase (GR), 5 |
| Roche | 11644947001 | Pwo DNA Polymerase, 100 U |
| Roche | 10735086001 | BSA Fraction V, 100g |
| Roche | 11796828001 | HP PCR Template Preparation Ki |
| Roche | 10519979001 | ATP, disodium salt, special qu |
| Roche | 3115828001 | Proteinase K,recomb.,PCR Grd. |
| Roche | 10108626001 | Poly (A) |
| Roche | 3315959001 | Water, PCR Grade (1x25ml) |
| Roche | 10108812001 | Poly [d(I-C)] |
| Roche | 10378461001 | Chromozym PL |
| Roche | 3115844001 | Proteinase K,recomb.,PCR Grd.S |
| Roche | 11641778001 | Streptavidin Magnetic Particle |
| Roche | 11939823001 | Titan One Tube RT-PCR Kit |
| Roche | 4673409001 | FastStart TaqMan Probe Master |
| Roche | 4913949001 | FastStart Universal Probe Mast |
| Roche | 10127655001 | G6P-DH, Grade I |